CARE IN ACTION
AS A SOCIAL IMPACT COMMUNITY
Spurring compassion into action, we are proud of our give-back accomplishments annually. Our social impact model seeks to have a measurable effect on three key areas: people, animals, and our planet. It's our mission to do our part in restoring balance to mother earth. Photo above is our Wellness/Mission Trip serving Living Hope International Orphanage in Pueblo, Mexico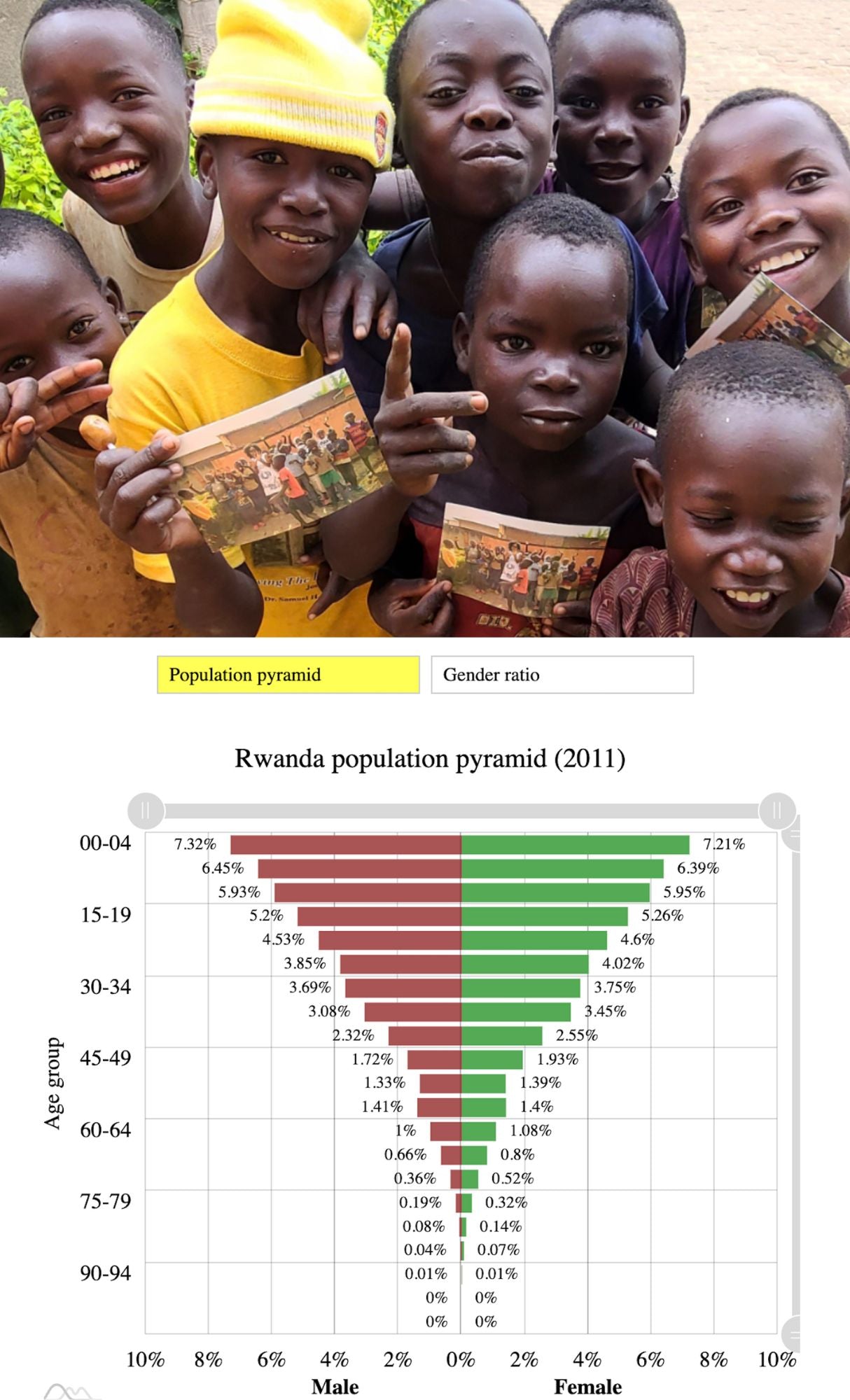 Rwanda Wellness Mission Trip
RegenrusCARES™ is excited to embark on our upcoming Wellness Mission Trip to Rwanda to work along side the mission of Hope for Children Ministries, to bring hope to the children of Rwanda. 
The Children of Hope Ministries strives to bring physical and spiritual healing and opportunities to the people of Rwanda by focusing attention on children who often face a dim future unless an opportunity intervenes in their lives. The life-changing opportunities offered are Child Sponsorship and Education. Opportunities for families to thrive through parenting classes, and to become self-sufficient through trade training and various other programs are also offered. For more information visit Hope For Children Ministries
Join us for Denton Kids Wellness Day FUNdraiser on Sunday, Sept 10th 2-4pm at the Regenrus Wellness Center 100 W. Oak Street #G110 on the Downtown Denton Square. $5 entrance fee will be donated to our Rwanda Wellness Trip. Please Register
Donate NOW to Help us Make a Greater Difference for the Children of Rwanda.
Donate Now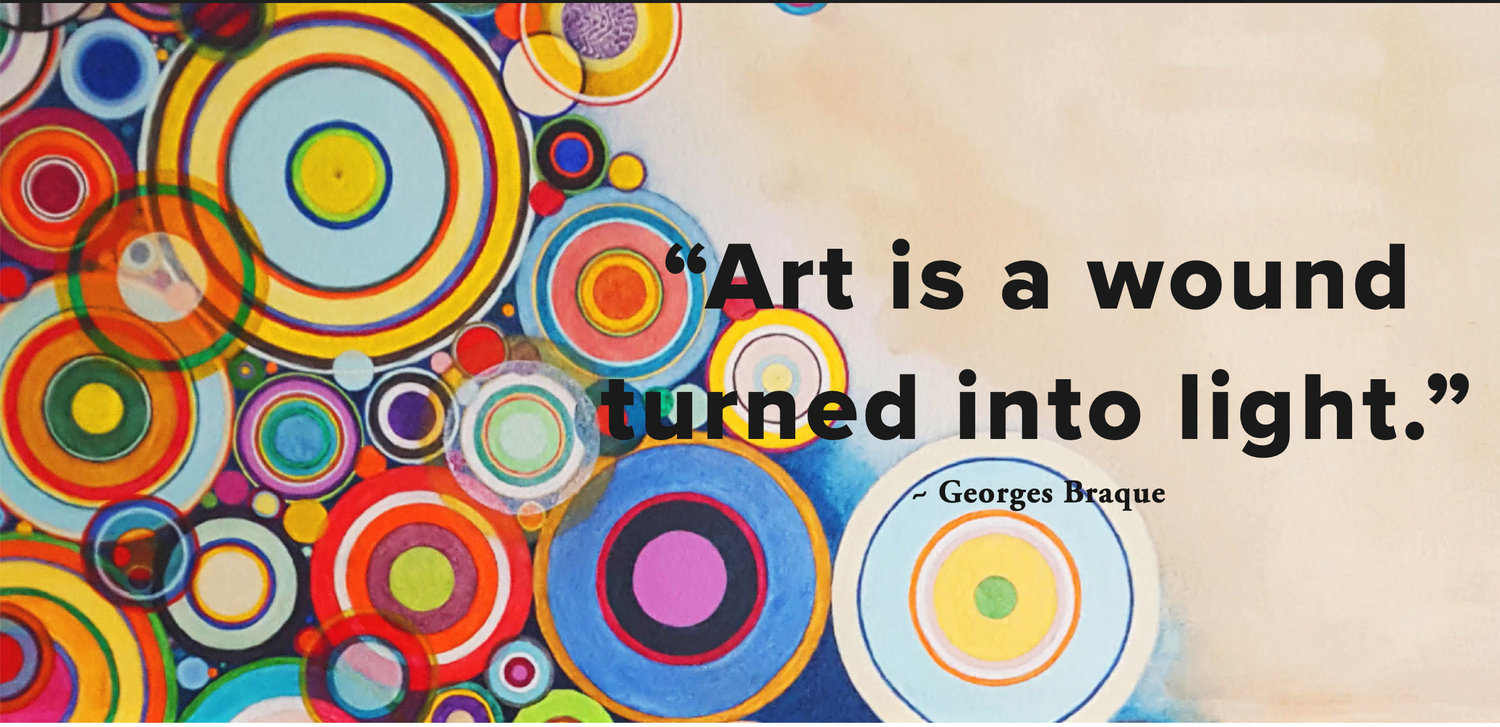 The Art Room
For August and September we will be supporting The Art Room Denton. The Art Room is a 501(c)(3) nonprofit art studio that provides people who have mental health issues with a safe, creative, and educational space in which to create art. The Art Room offers open studio time, materials, support, and guidance from volunteer mental health professionals and artists at no cost for those who become members of the program. It is a place where people can engage in the creative process, learn about, and produce art. For more information visit The Art Room
Donate Now
Help us reach our 38K goal!
RegenrusCARES™ donates every month to different charities locally, nationally and globally for people, animals and our planet. We are very proud of reaching a milestone of $32K by the end of 2022. These charities are selected by our Regenrus nominating committee, reviewed against Charity Navigator and must have a score of 90%+. Check out our milestone video below!
GLOBAL GIVING supports what matters to all of us
PEOPLE

We should all strive to help others who are less fortunate or lack the ability to improve their circumstances. Regenrus is a community built on heart-centered principles working together to make a profound impact on people who are looking for a better quality of life for their families and themselves.

ANIMALS

A dynamic relationship exists between us. The bond between us and our pets goes well beyond unconditional love and companionship. Science has proven that in addition to great love and joy, we experience significant health benefits.

PLANET

No one person can change the world, yet together, we have the power to shape our collective future. We live in a time where every moment is a mission moment, and we either hurt or help our planet with each choice we make. We don't need to be perfect, just present, to become a more conscious global citizen.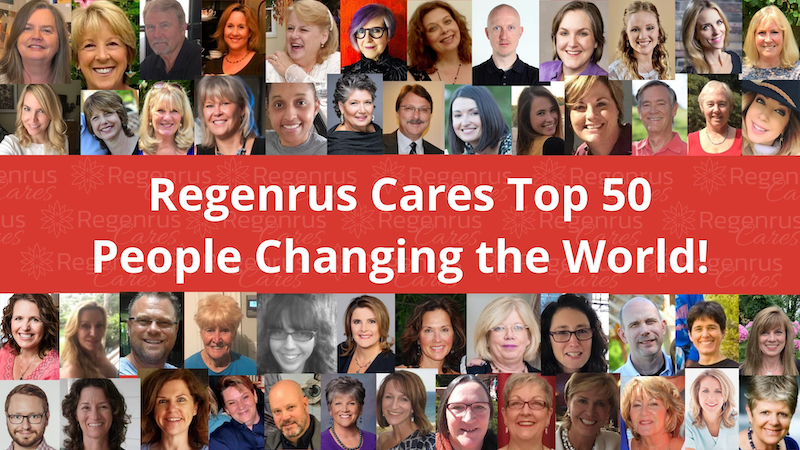 Our compassionate community models collaboration and consensus building. Shared values + shared action + shared revenue = measurable social impact.
MAKING A DIFFERENCE - ONE PRODUCT AT A TIME
$24,000+ CHARITABLE GIVE-BACK

$8,200+ FREE PRODUCTS

50+ NON-PROFITS & COUNTING

WELLNESS MISSION TRIPS
We're Just Getting Started
Learn more about the history of giving with Regenrus Cares
RegenrusCARES™ Blogs